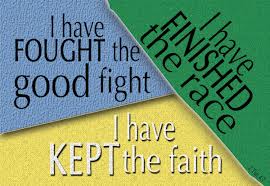 Good evening brothers! B.O.B. is on for tomorrow morning, April 1st, 9am at my home!
BAND OF BROS TOMORROW MORNING 9am AT THE CAMP's
Good afternoon:
B.O.B. will be meeting tomorrow morning at 9am. We will be discussing the final part of our study on spiritual gifts, their character and their use (1 Cor 12:4ff; Rom 12:3-8; Eph 4:9-12).
MENU: Brats, sausage, eggs, fruit, coffee, tea, juice and water.
May God be glorified!
Hope to see you there!
Steve
2 Cor 4:5-7